Regular price
$189.00 USD
Regular price
$219.00 USD
Sale price
$189.00 USD
Unit price
per
Sale
Sold out
Introducing the Halo Kleen set: your skin's new BFF 💗 The Halo Kleen Serum Set includes the Halo Kleen, Hyaluronic Acid Serum and Shine Vitamin C Serum. 
Halo Kleen
What: Halo Kleen promotes clean, glowy, dewy skin and features sonic vibration with a heated stone to give you a moment of luxury and heaven all in one cleansing sesh. The rose quartz boosts your complexion, giving it a luminous glow while boosting the absorption rate of the serums and/or moisturizers + oils applied post cleansing (more absorption=less product used, less product used=more product...aka saves you $$$). 
Specs: Halo Kleen features 5 different vibration patterns as well as the Snuggly Setting which heats the rose quartz stone to promote product absorption. 
Includes: 1 cleansing tool, 1 travel bag, 1 charger, 1 instruction guide
*12 month warranty
Shine Vitamin C Serum
What: The Shine Vitamin C Serum boosts your skin's collagen production, giving you a youthful and bright appearance. The antioxidant properties of Vitamin C help remove dark spots/damaged skin caused by UV radiation. Shine hydrates, increases collagen production, protects skin from sun damage, reduces under eye circles, evens skin texture and brightens.
Ingredients: Vitamin C, Hyaluronic Acid, Niacinamide, Retinol, Arbutin, Hydrolized Sericin, Portulaca Oleracea Extract and Olea Europaea Fruit Water.
Hyaluronic Acid Serum
What: Hyaluronic Acid Serum intensely hydrates, brighten and refreshes by helps bind moisture to your skin's surface which results in additional smoothing to reduce the appearance of fine lines and wrinkles. When used daily, hyaluronic acid serum provides up to 24 hours of hydration.
Ingredients: Water, Glycerin, Propylene glycol, Hyaluronic acid, Nicotinamide, Hydrolyzed proanthocyanidins, Serum proten, Lycium, Barbarum Fruit Extract, Tremella (Tremella fuciformis) Extract, Centella asiatica Root Extract, plant Amino Acid, BIS (Hydroxymeth-yl), Imidazo lidinyl Urea. 
Halo Kleen Serum Set Includes: 1 Halo Kleen, 1 Halo Kleen Charger, 1 Halo Kleen Travel Bag, 1 Shine Vitamin C Serum, 1 Hyaluronic Acid Serum 
Share
View full details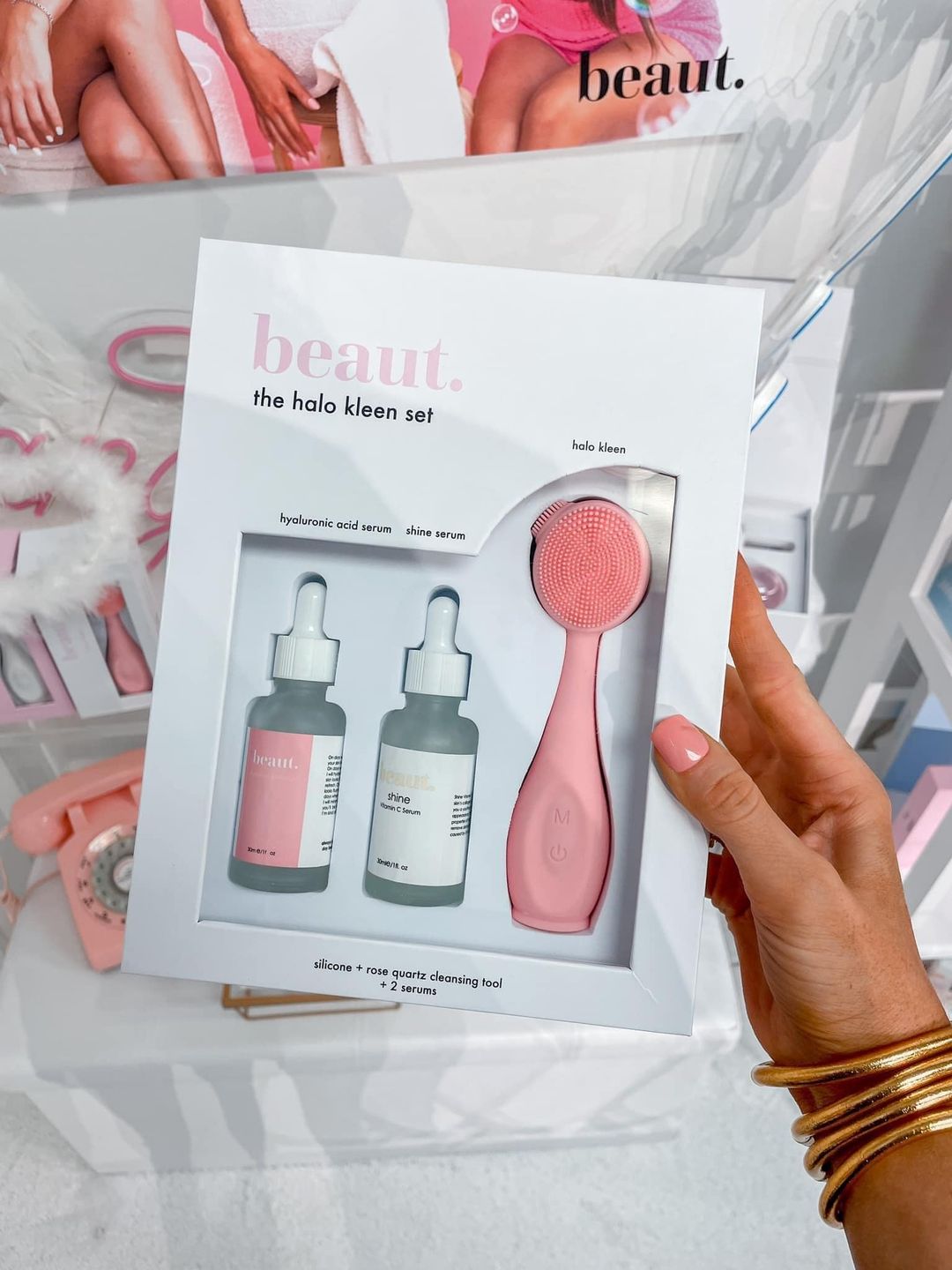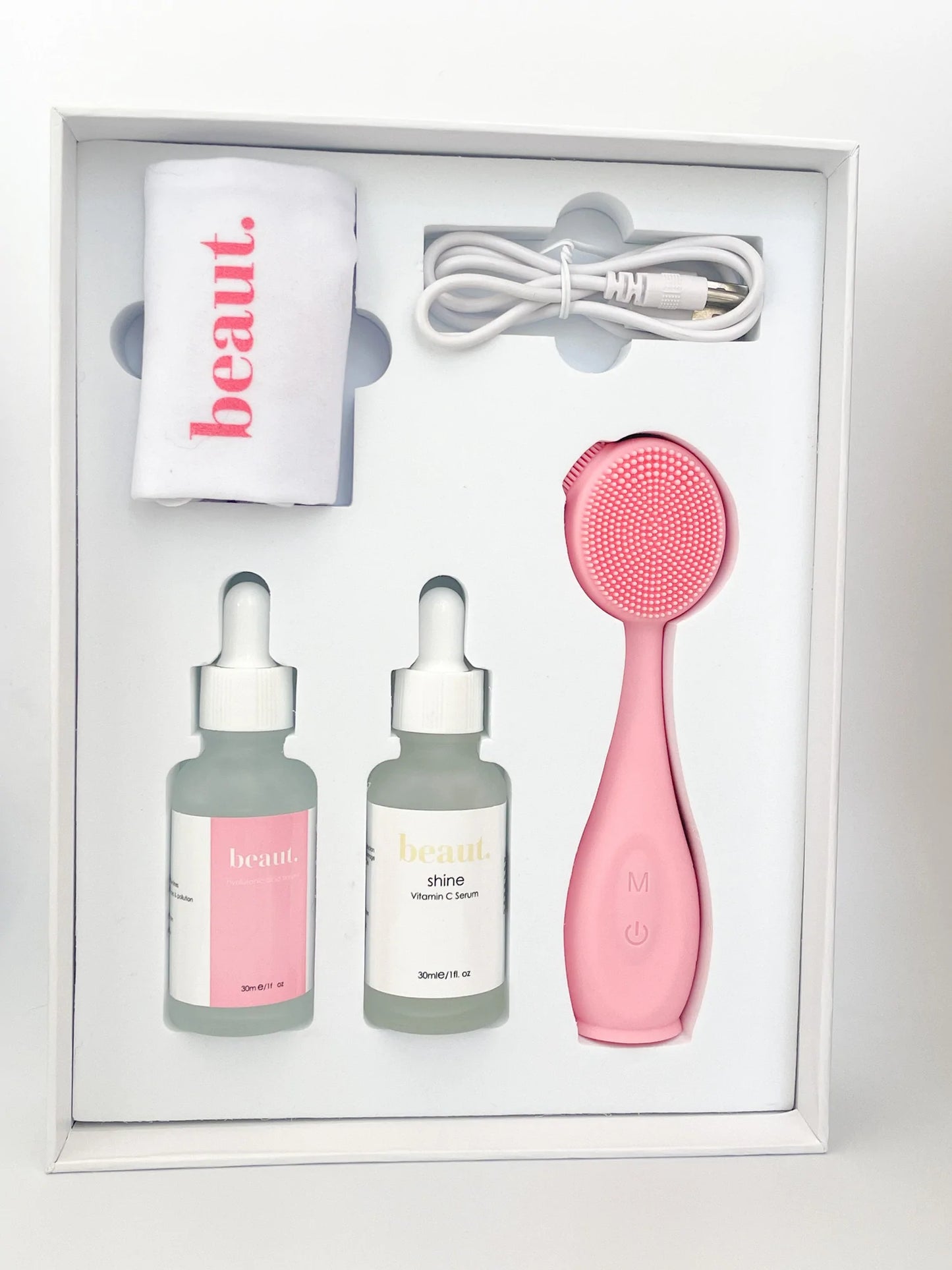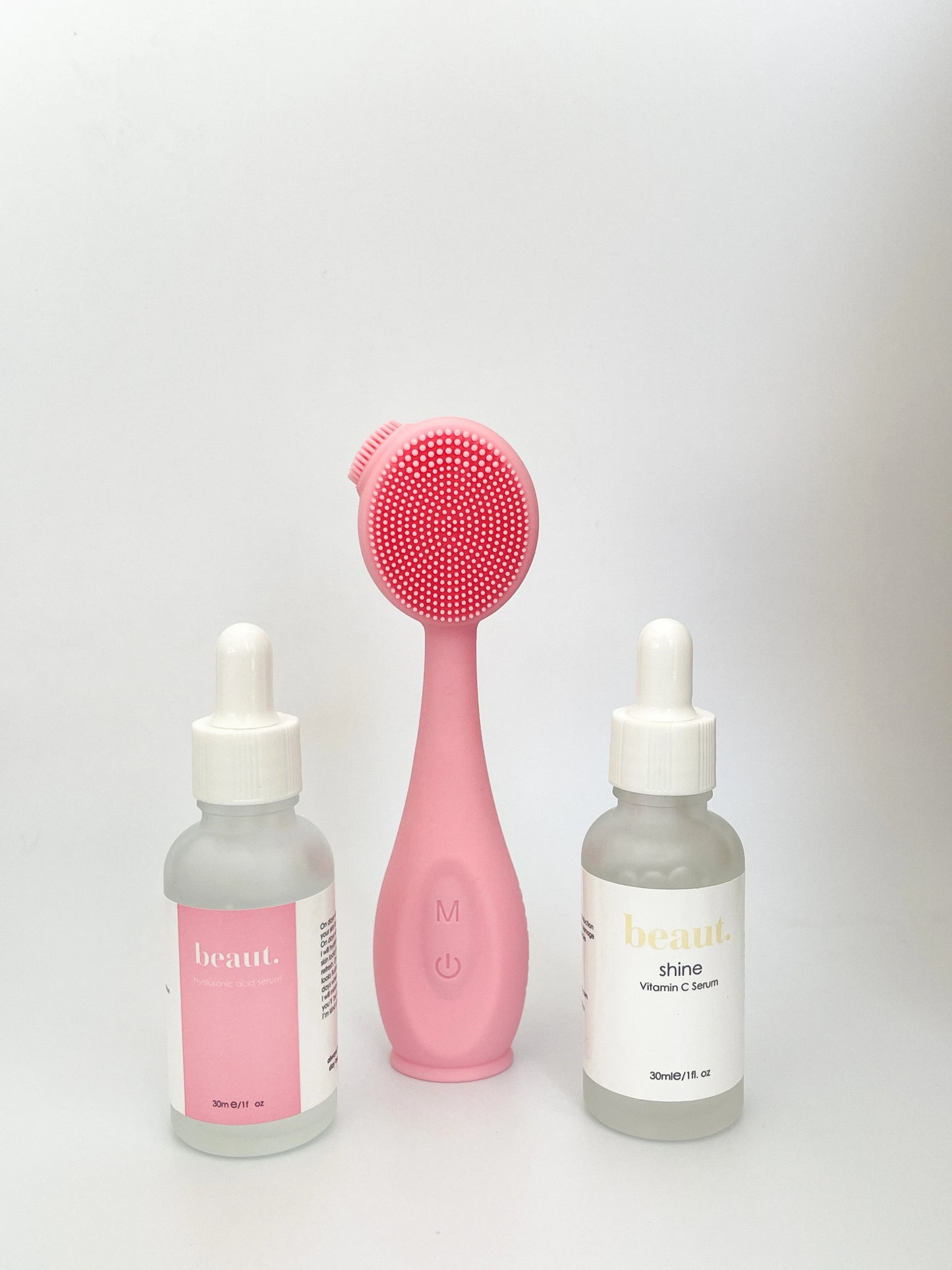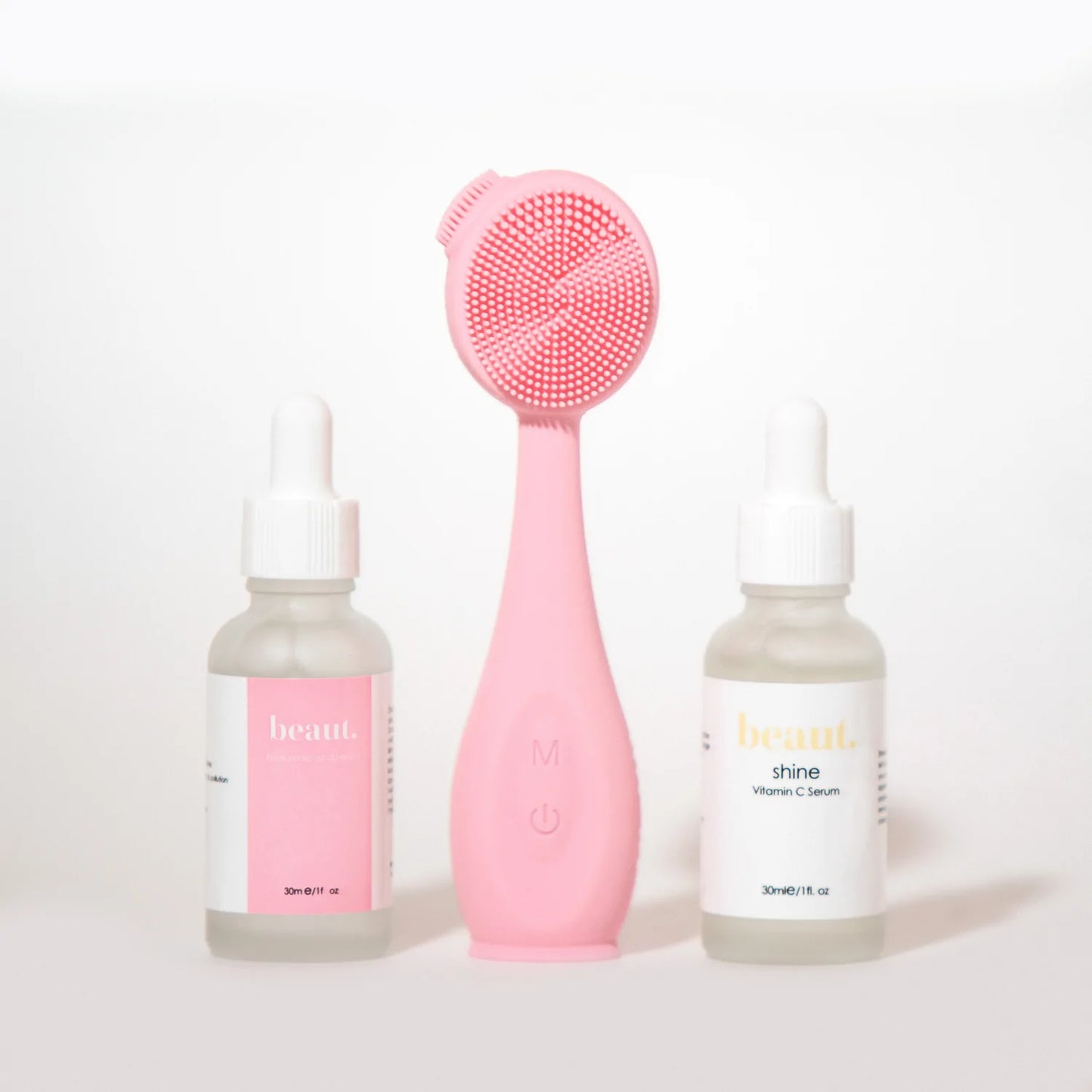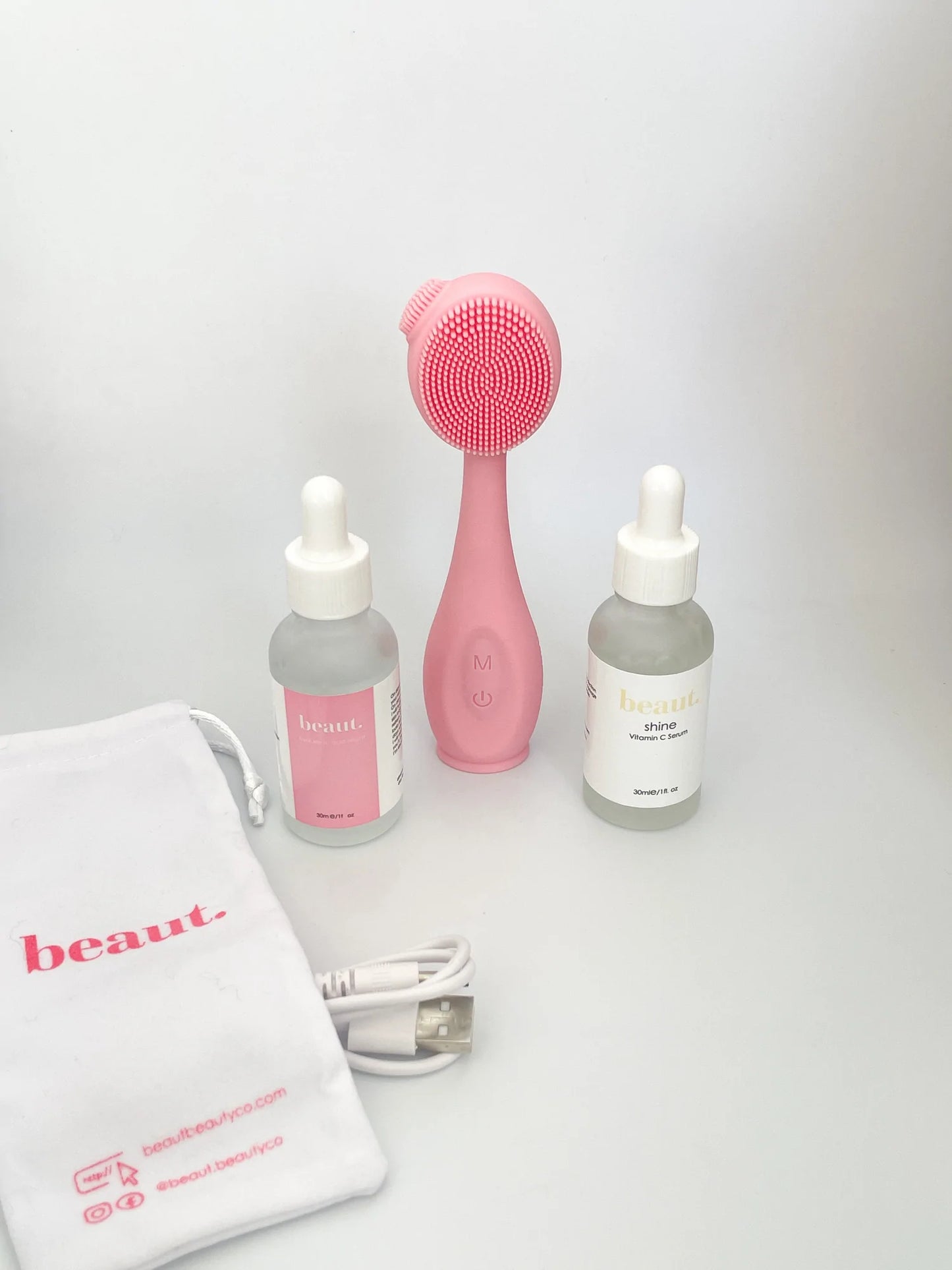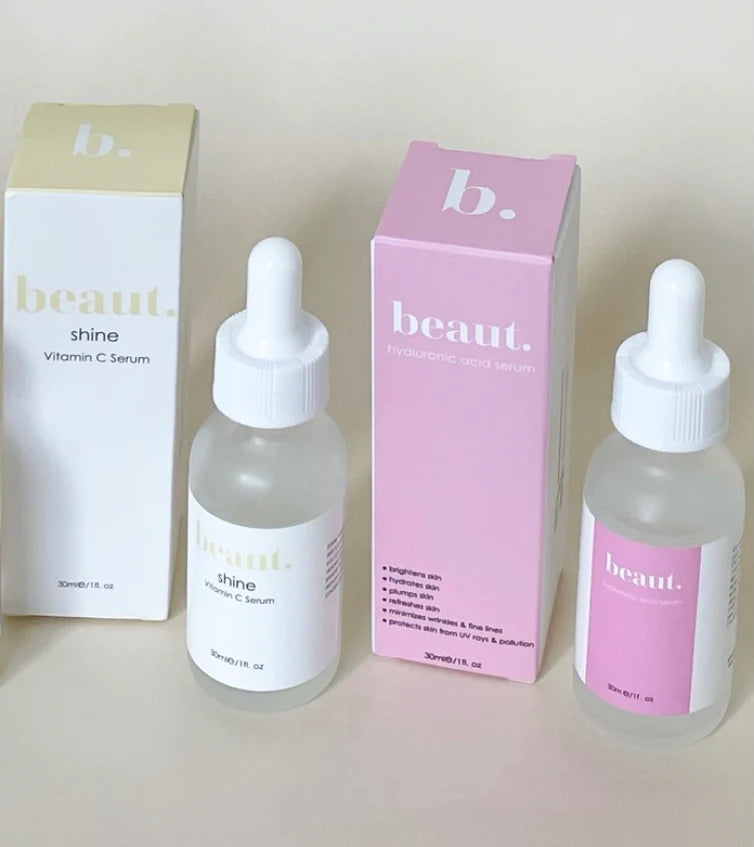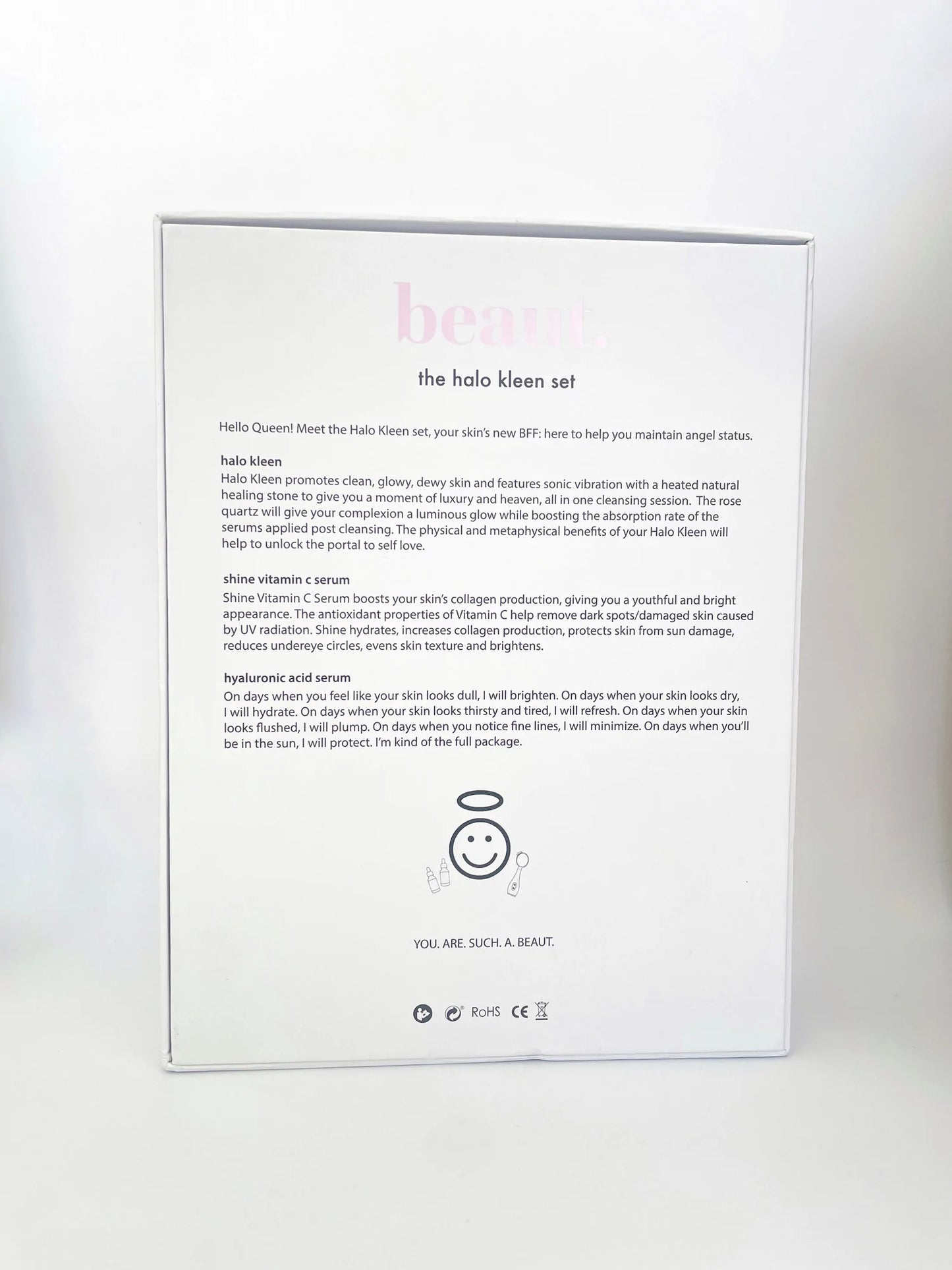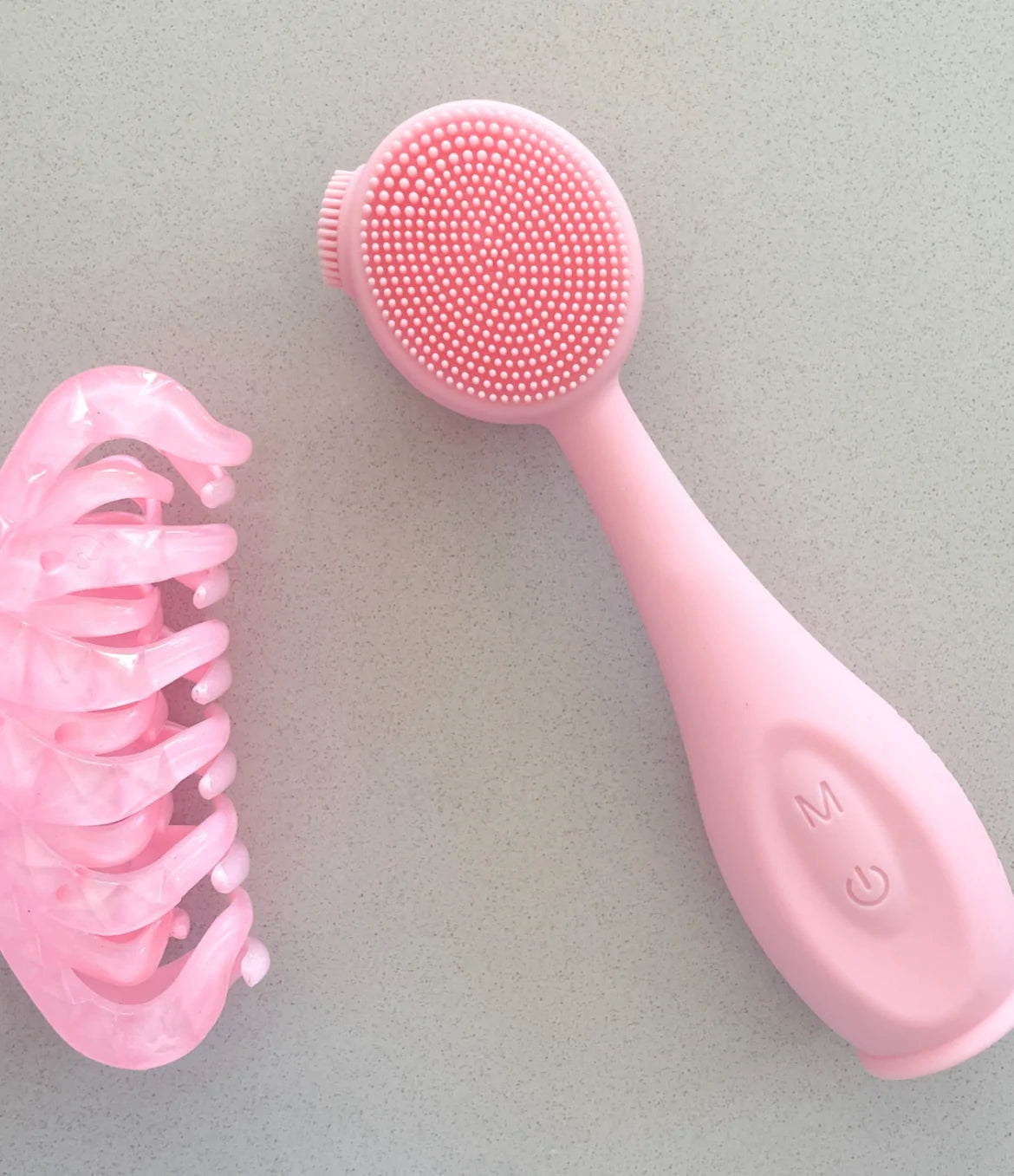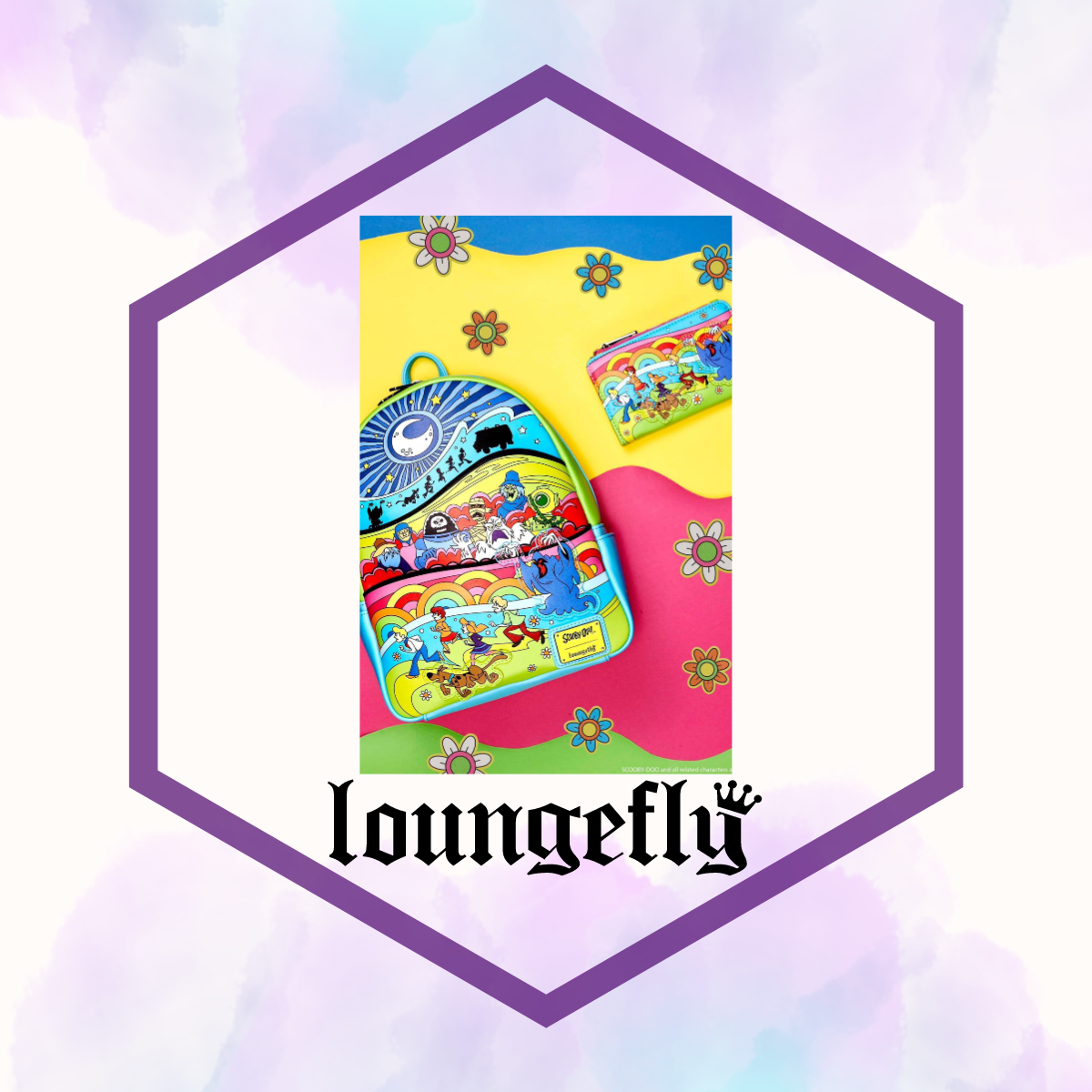 Your Loungefly HQ
Shop FFB for all things Loungefly!
Backpacks, Wallets and other Collectibles.
Check back often for the newest arrivals & exclusive preorders.
Shop Now!